If you've been to the website before you might have noticed that well – things have changed a little bit at Honest & Goodness. And it's not just the website images or colours or even the service offerings that have changed. It's a much deeper change. After 5 years of dreaming it and 3 years of study, 100s of hours of clinic work I opened my own business, calling it Honest + Goodness Nutrition.
A nutritional therapy business designed to provide a person centered approach to nutrition and lifestyle change, specialising in gut and heart health. I was excited, scared and so happy to see this come to life.
As a fledgling business I never imagined that a global pandemic and huge personal shift was just around the corner.
My business changed, more things happened online sure – but greater than that, my clients were under huge strain, mentally, physically and emotionally. I knew I would need to bring together some of the other methods and techniques I had learned in order to properly support them.
I knew that combining more coaching, meditation and energy work with nutritional therapy was needed to help my clients (and me) to achieve the results they needed. Something that could provide quiet steadiness in an environment that was constantly changing.
I know work mostly with those with chronic gut issues, fatigue or burnout and so it was time for Honest + Goodness Nutrition to evolve into Honest & Goodness.
Still built on the principles of honest, good advice, good honest food and lifestyle habits but now with an equal weight to all those aspects.
With help from Tashlien Nunn at LiyaLysa Coaching, I realigned my vision for my business and my life and the experience my clients would get when they worked with me.
She also helped me to find Amy Manning. A brand designer based in Cheshire who worked with me over a number of weeks and stages to help bring the new brand vision to life.
The Process
"Claire got in touch with me as she wanted to upgrade her branding along side her new business name; Honest & Goodness. We talked about what services Claire offers and how they can transform the lives of her high achieving female clients – her new branding needed to reflect this.
Together we started the branding journey. This is a strategic process that gathers lots of juicy information about H&G, such as it's story, it's personality, it's ideal clients, it's competitors and it's place in the market.
Throughout the process we discovered ways that her business can stand out from the crowd and really show people the transformation it can help them achieve.
My branding process consists of 6 stages which are proven and well organised. This meant Claire didn't need to worry about trying to keep up, hit deadlines, or that her branding wouldn't look right. I ensure the branding adventure is, exciting, easy going and well planned each step of the way.
After working through brand analysis, competitor research and mood boards I was able to start creating concepts that I felt reflected Claire's business authentically, whilst telling her story to her audience. I did this using colour theory, design styling and a meaningful icon – on the whole building a memorable and strong brand.
The Honest & Goodness logo is a unique design which brings together Claire's holistic values. This is done by creating a celestial look with a colour palette that gives a luxurious, premium and professional feel.
The final outcome for Claire is her beautiful new logo, colour palette and font selection – which also includes web safe fonts to match her new brand." – Amy Manning
Colours
The colour palette each represent an aspect important to me and based on the feedback I received from clients who told me that they found working with me to be like having a person who supports them, a calm and supportive space where they can make positive change. It also allows me to bring a little of that spark of magic found in deep meditation and energy change.
Blue – representing trustworthiness, professionalism, clarity and stability
Purple – representing peace, creativity and magic
Lilac -spirituality, and tranquility
Teal -combines the calming properties of blue with the renewal qualities of green. It is a revitalizing and rejuvenating color that also represents open communication and clarity of thought
Iconography
I was so thrilled to see the curved leaf design Amy created for me, representing nature and growth, together forming a protective wing. The spark in the O was a detail that I just loved, because on my own recovery from burnout and physical illness, find that spark and getting that spark back in my life was so meaningful to me. I know that my clients feel the same way about rediscovering their energy and sparkle whether the cause.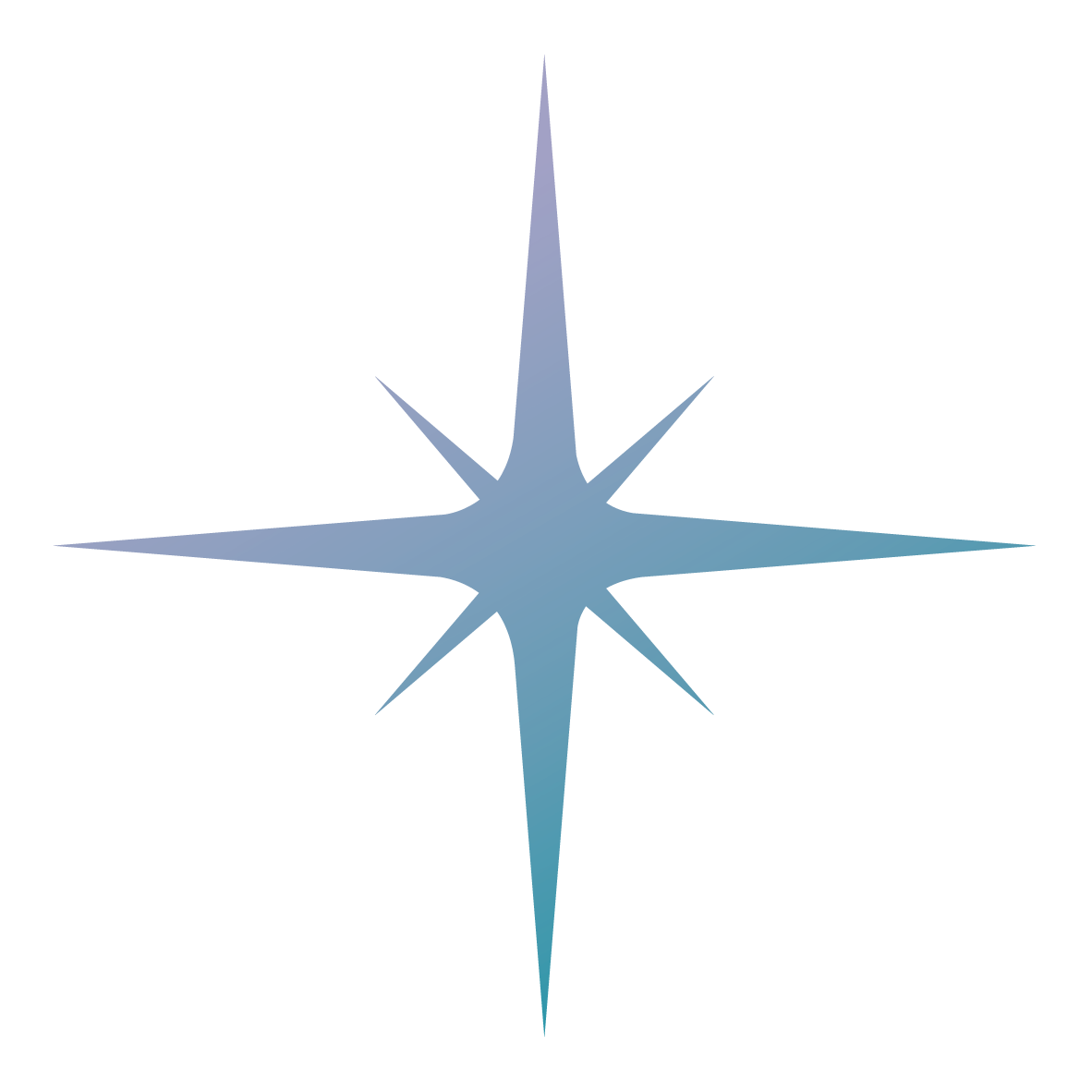 "When creating the design I wanted to bring in a unique icon that represented many aspects of Claire's business. The first icon I started sketching was the caring hand (representing care, support & comfort), it then led onto creating a curved leaf (representing nurture and growth). In keeping with the celestial feel, I wanted the design to connect to the spiritual and energy vibes the Claire brings. The H&G icon is a combination of all of these aspects and sits nicely with the beautiful font and the hint of sparkle from the star." – Amy
Delivering on the promise
To live my new brand — and for people to feel that Honest & Goodness lives up to it's name, I know there is so much more involved that a colour and logo change but I'm so proud to have something that fits so well. I want to support change through holistic well being and hold space for you as you start to feel like yourself again.